EMPLOYMENT THROUGH EMPOWERMENT
Founded in 2015, Employment Options (EO) is an Oregon based employment services Company aiming to revolutionize the industry.
EO is an organization that strives to provide an immersive employment search experience. We help individuals achieve their vocational goals engendering improved self-worth and self-esteem.
Our team of skilled employment specialists provide individually tailored job-related solutions for our clients every day.
Introducing Communic8 by SQL8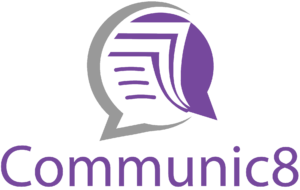 By Max Rudd, 8/2/23
From our sister company SQL8 hails our innovative software solution for employment specialists and individual service providers, Communic8.
Communic8 offers a centralized data management system for recording job development activities and keeping client notes in a secure, centrally-accessible repository. Communic8 can automatically generate monthly report PDFs for state agencies using this data, while ensuring full compliance with relevant regulations and guidelines including HIPAA. Customizable workflows allow Communic8 to be modified to fit the specifications of any service, ensuring seamless integration with existing processes. Featuring a user-friendly interface that streamlines data entry and retrieval, Communic8 aims to eliminate cumbersome spreadsheets and the need to tediously cross-reference multiple data systems.
In conjunction with SQL8, we hope to empower Job Developers, Job Coaches, and administrators to focus on what matters most: serving clients and achieving exceptional outcomes.